HANDWRITTEN JAMEY JASTA LYRICS (PRE-ORDER FOR MAY 2022)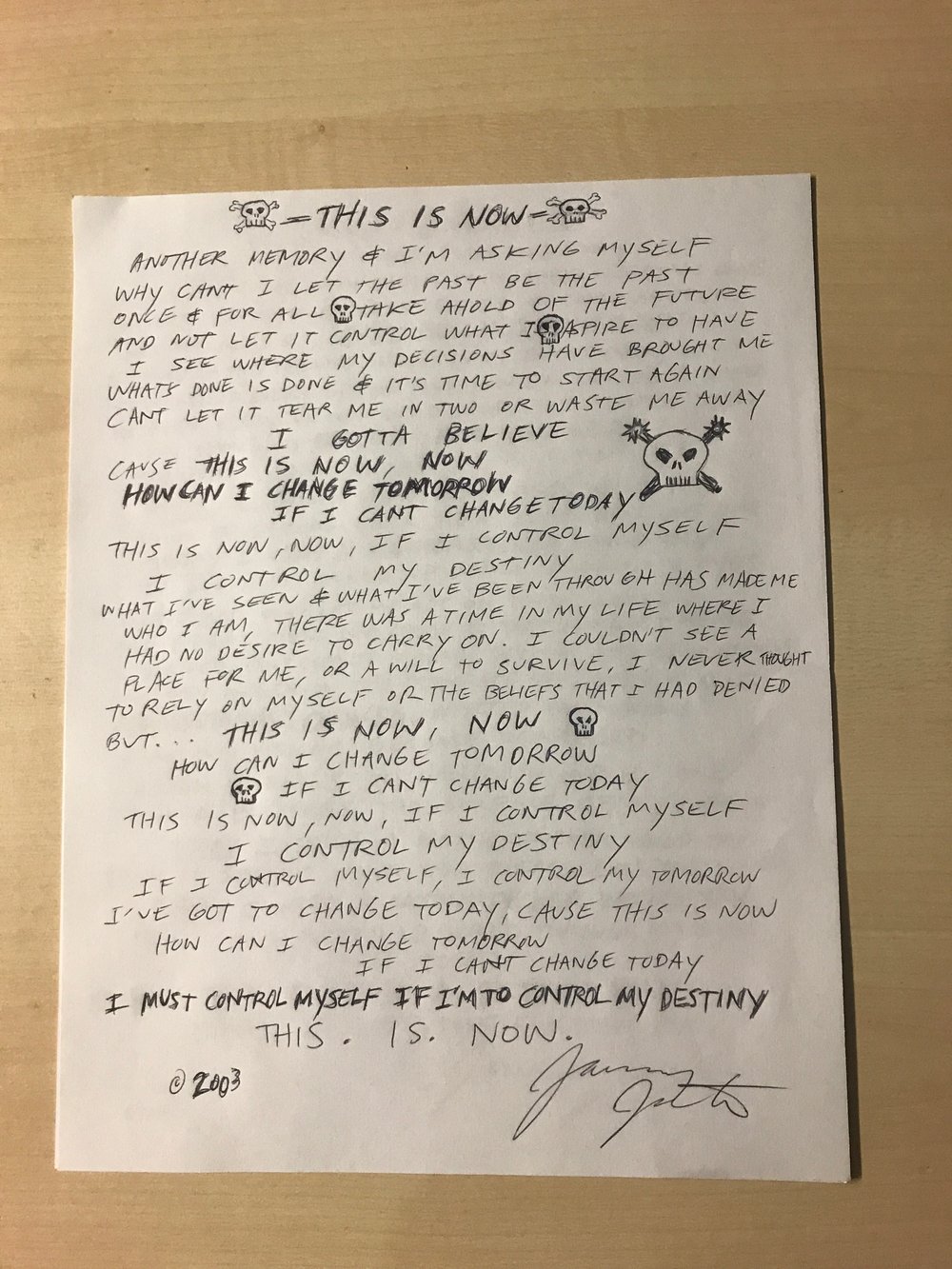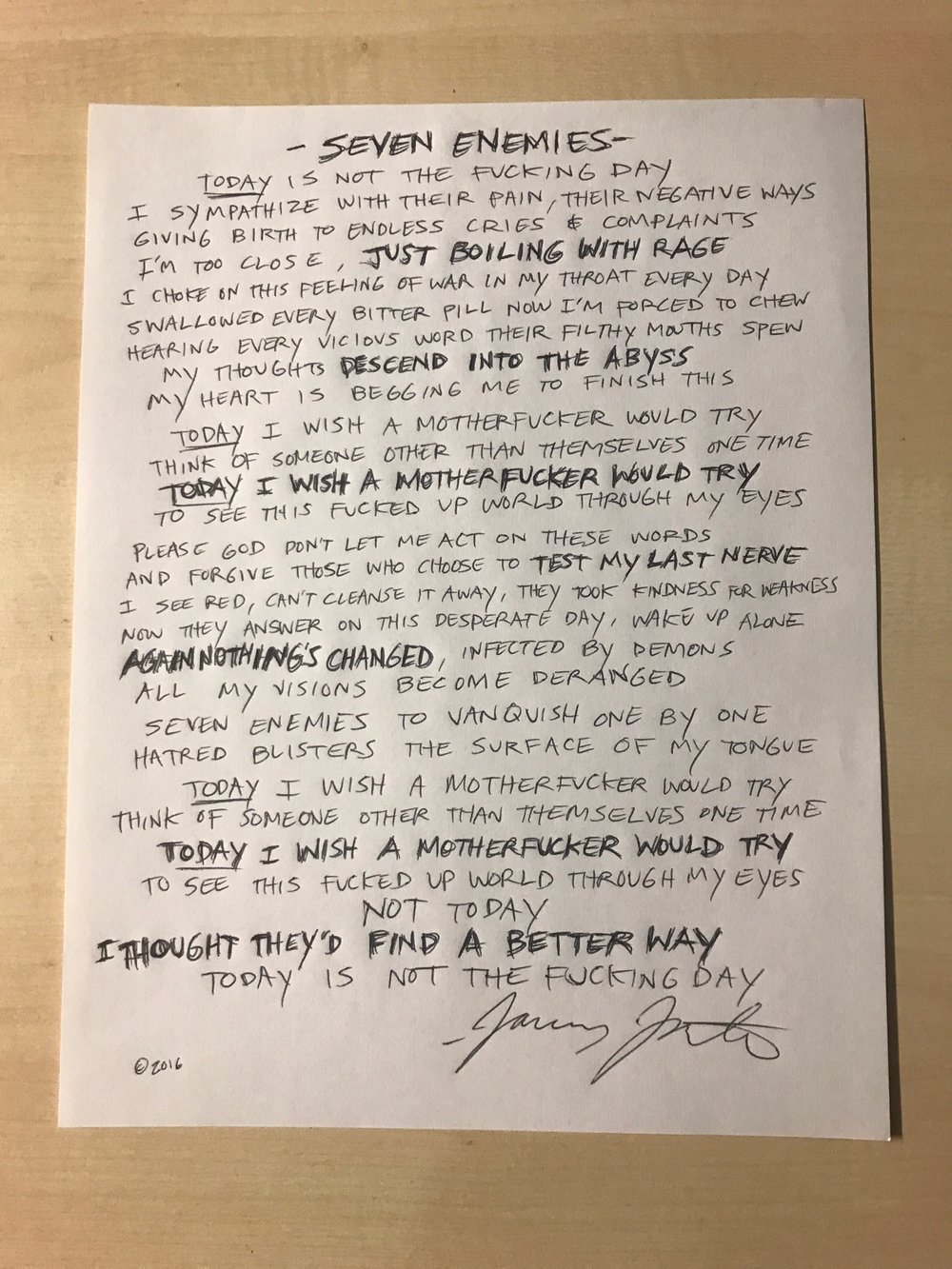 READ CAREFULLY, DO NOT PAY $300+ ON EBAY, DEPOP ETC.
DO NOT LAMINATE THESE LYRICS!!! THEY ARE WRITTEN WITH BIODEGRADABLE INK. ONLY FRAME BEHIND GLASS AND KEEP OUT OF THE SUN.
If you ordered hand written lyrics in in 2020 (For Dec/Holiday) and/or January pre-order those will arrive by March 31st 2021. EMAIL IF YOU WANT A REFUND. - info@stillbornrecords.com
THESE WILL NOT SHIP UNTIL MID/LATE MARCH.
AGAIN READ CAREFULLY! DO NOT ORDER THINGS AND PAY $ WITHOUT READING. These will not ship until the Middle/late of May. 2022 No two are alike, Some of THESE may have small inconsistencies or mistakes. No returns/exchanges. ALLOW 4 WEEKS FOR DELIVERY IN THE USA, 6-8 WEEKS OUTSIDE OF THE USA.