HANDWRITTEN JAMEY JASTA LYRICS (PRE-ORDER FOR JUNE)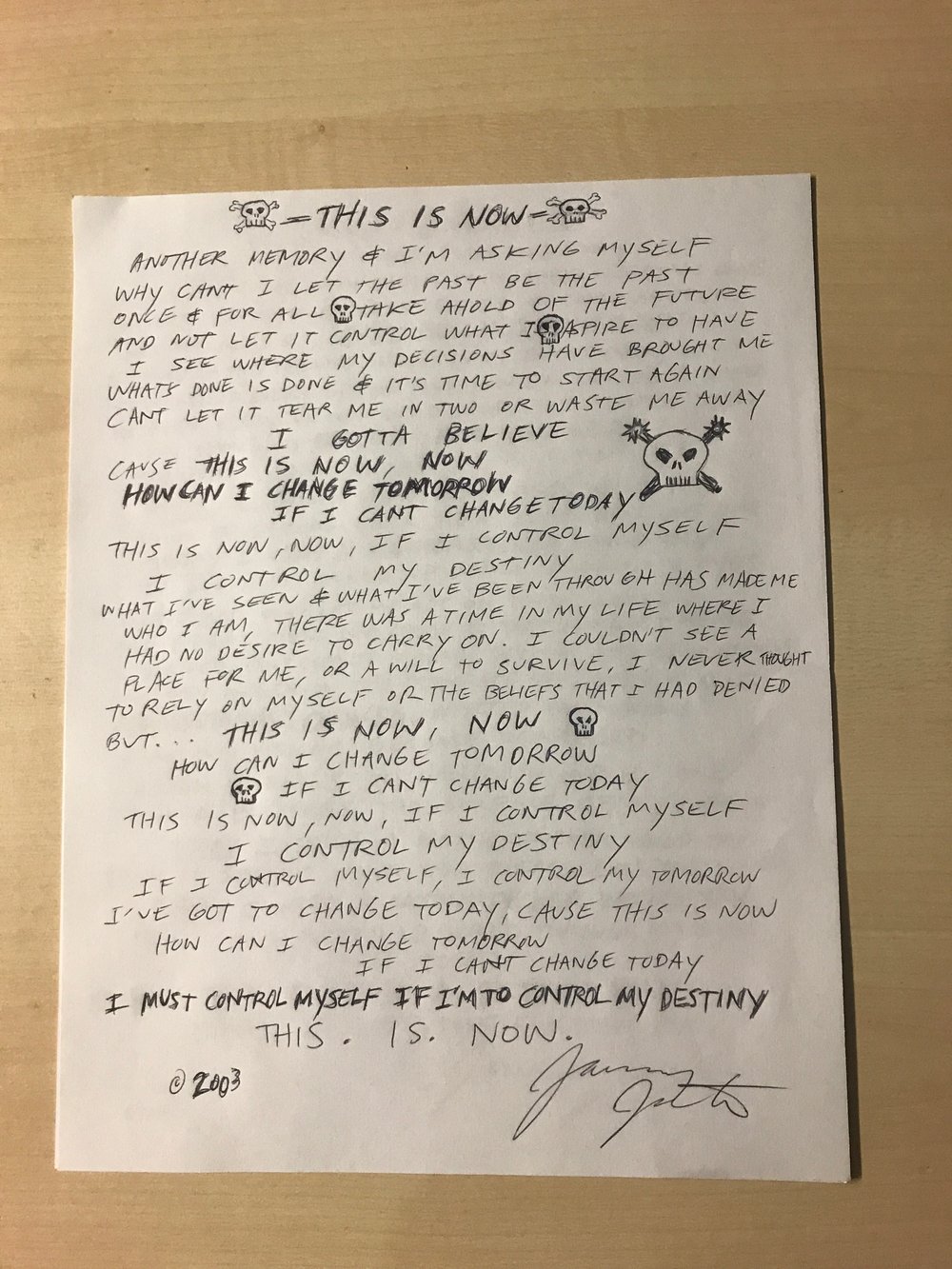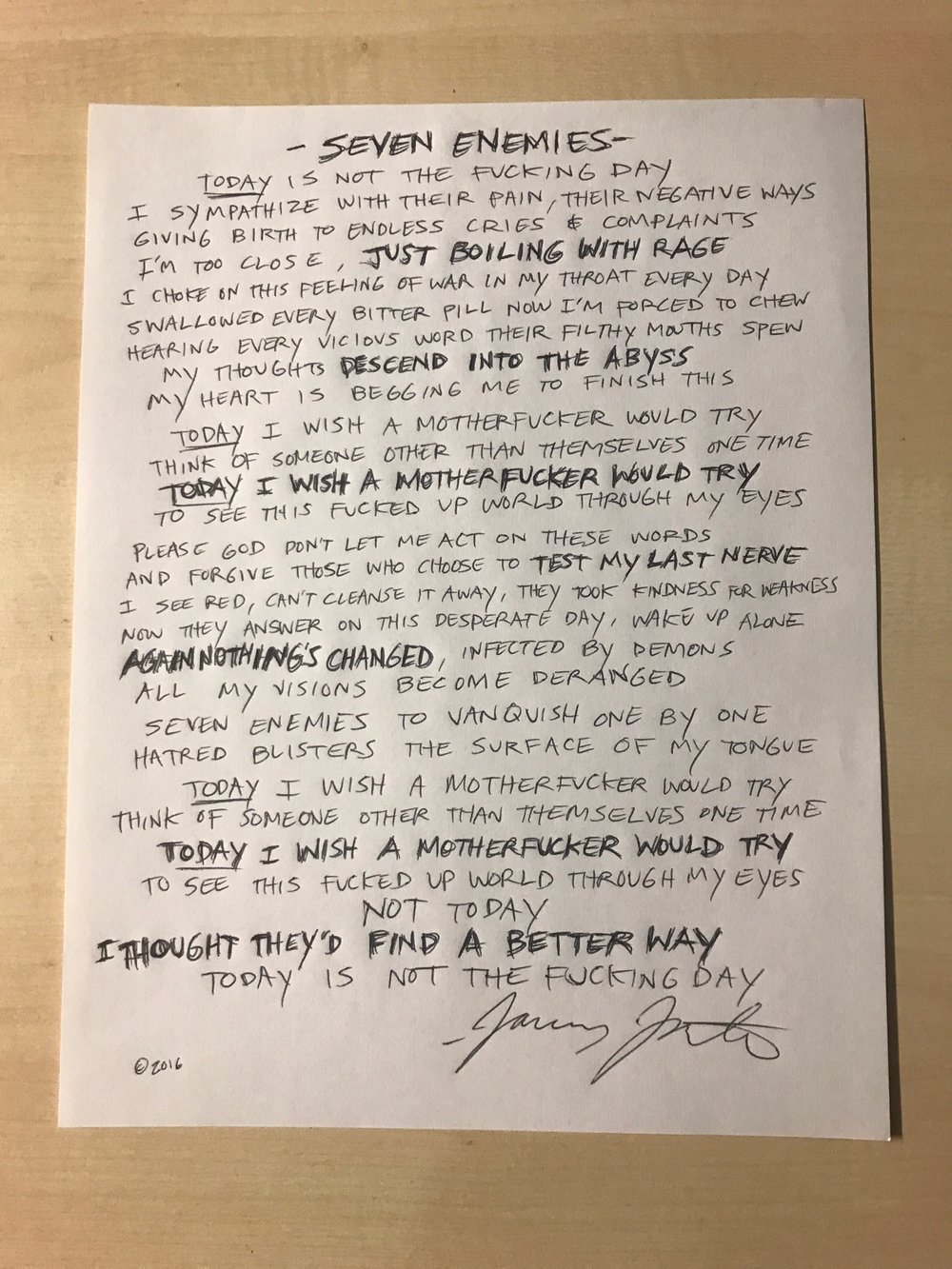 THESE HAVE BEEN DELAYED UNTIL LATE JULY. EMAIL IF YOU WANT A REFUND.
READ CAREFULLY! These will not ship until the end of May. If you ordered hand written lyrics in in 2020 or in March they are all shipping out this month (April 2021). No two are alike, some have small inconsistencies or doodles. No returns/exchanges. ALLOW 4-6 WEEKS FOR DELIVERY IN THE USA, 10-12 WEEKS OUTSIDE OF THE USA.